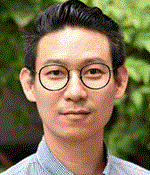 Vorrapon Chaikeeratisak, Ph.D.
B.Sc., Chulalongkorn University
Ph.D., Chulalongkorn University
Postdoctoral, University of California, San Diego
Office: Room 710/1, Science 10 Building
Phone: 662-218-7755
Fax: 662-218-5418
Email:
vorrapon.c@chula.ac.th
The Microbe Lab website:
https://themicrobelab.wordpress.com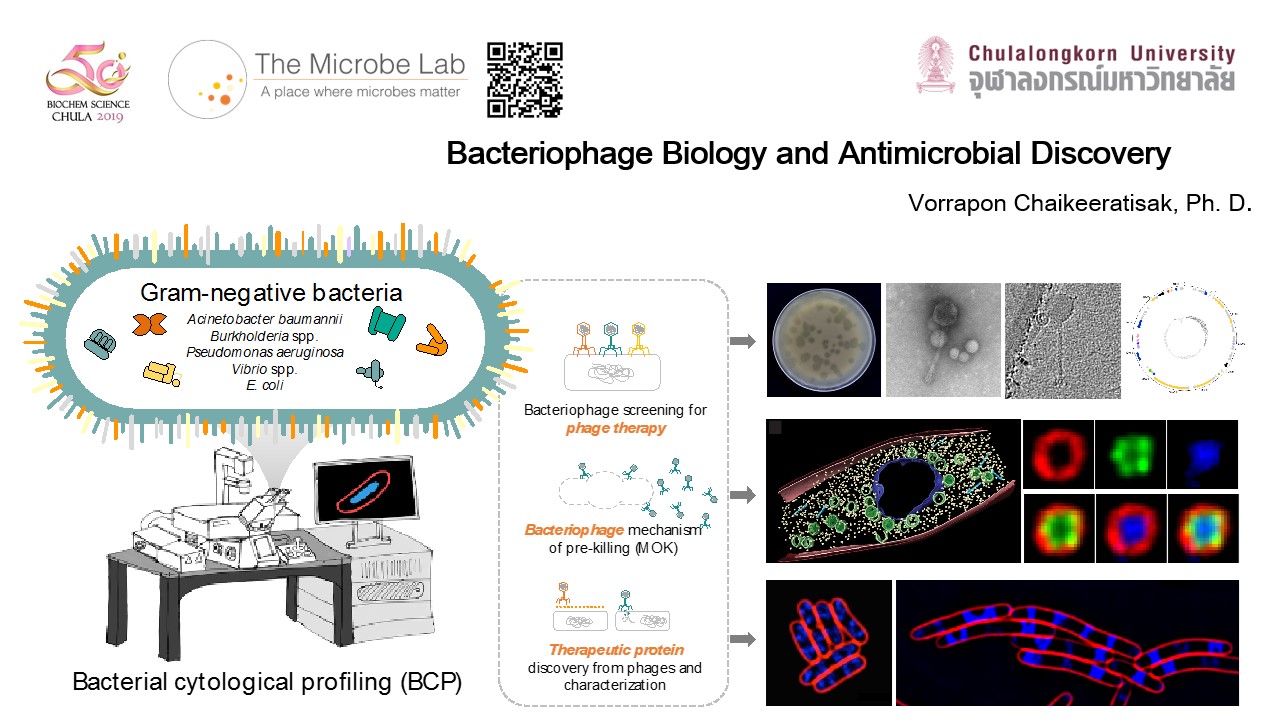 Our research in the Microbe lab focuses on 3 major areas of microbiology research: Antimicrobials, Bacteriophages and Microbiome. At Chulalongkorn University, as part of the lab,we mainly focus on the bacteriophage research. As the rapid emergence of multidrug-resistant (MDR) pathogens, bacteriophages "an alternative tool of antibiotics" have been widely studied. We aim to identify novel bacteriophages that effectively kill those MDR bacteria, particularly Gram-negative bacteria, to explore their infection machinery inside the host, and to elucidate how the phages hijack the host. Together with optimized Bacterial Cytological Profiling (BCP) for phage-derived antimicrobials, we are able to better understand what the mechanism of killing (MOK) of phage's proteins is against bacteria and it would drive the discovery of new antimicrobials faster. The molecular insights into the phage and host interaction will be a major step toward the potential therapeutic methods and the successful treatments to biologically control the pandemic widespread of the MDR pathogenic bacteria in the near future.