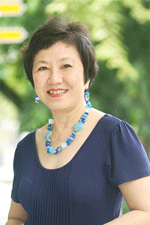 Somporn Kamolsiripichaiporn, Assistant Professor, Ph.D.
B.Sc., University of Auckland, New Zealand 
Ph.D., Mahidol University, Thailand
Office: Room 615, Science 10 Building
Room 607, Vidyabhattana Building 
Phone: 662-218-3952-4, 662-218-5431
Fax:      662-219-2251, 662-218-5418 
Email:  Somporn.K@chula.ac.th
Takata, Y.; Sato, S.; Ha, D. V.; Montojo, U. M.; Lirdwitayaprasit, T.; Kamolsiripichaiporn, S.; Kotaki, Y.; Fukuyo, Y.; Kodama, M., Occurrence of domoic acid in tropical bivalves. Fisheries Science 2009, 75 (2), 473-480.
Oosterveer, P.; Kamolsiripichaiporn, S.; Rasiah, R., The 'greening' of industry and development in southeast Asia: Perspectives on industrial transformation and environmental regulation; introduction. Environment, Development and Sustainability 2006, 8 (2), 217-227.